About the project 
The WID Modernisation projects involves the piping of all Werribee Irrigation District (WID) channels over five stages with new efficient pipelines and upgraded customer outlets. Overall, the project will generate approximately 5,600ML of water savings to support irrigators and production in drier times, improve reliability and benefit Werribee River environmental flows.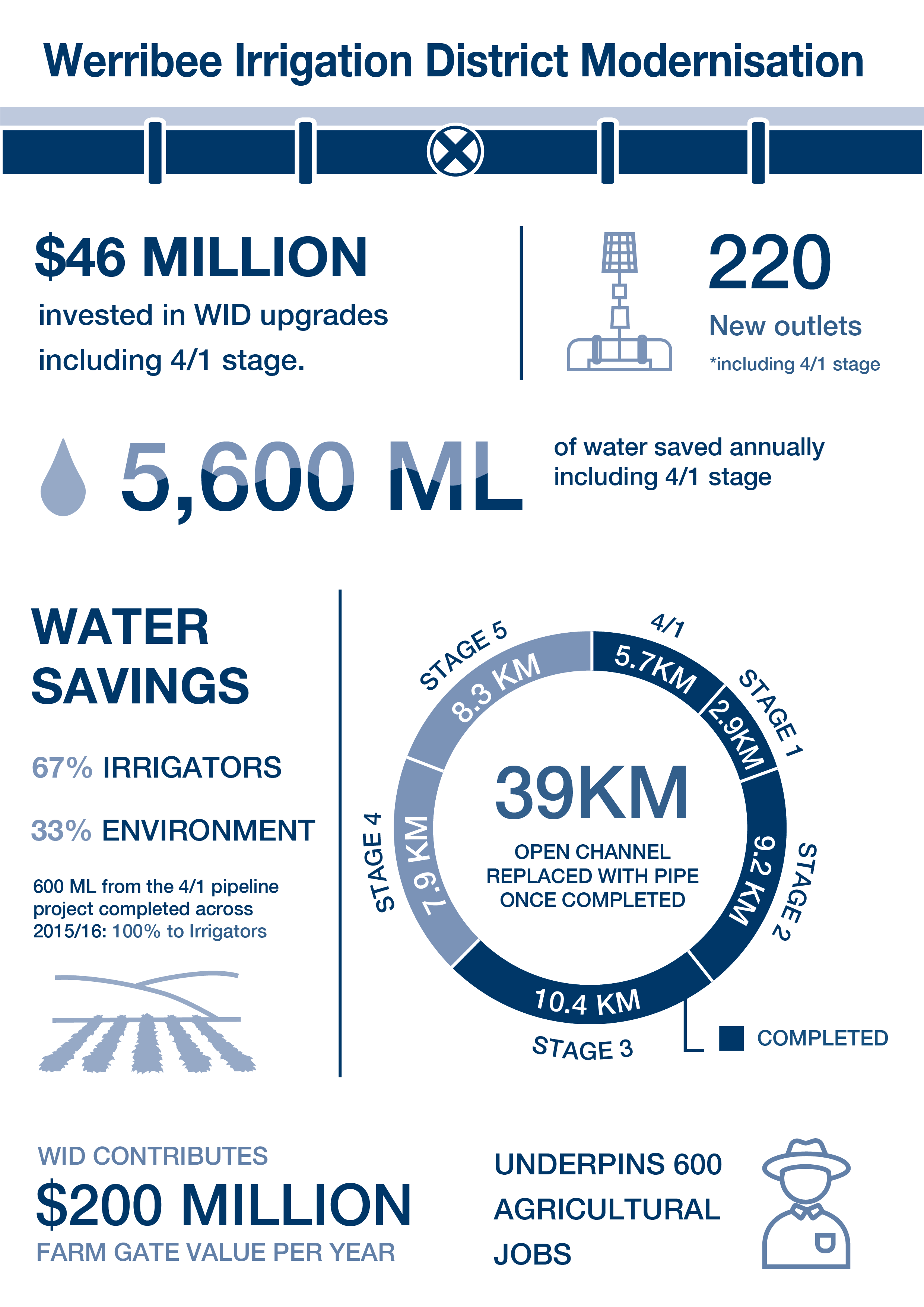 Where are we now?
Following funding from the Victorian Government, Stages 1, 2 and 3 are now complete and operational. Together with completion of the 4/1 pipeline project in 2016 by SRW, two thirds of the WID is now piped. Water efficiency has increased from 53% in 2014/15 to 74% in 2020/21.
In February 2021, SRW submitted an updated business case proposal for the modernisation of Stages 4 and 5 to the National Water Grid Authority of Australia (NWGA). In May 2021, a 50% ($11M) funding contribution was announced from the Commonwealth, and together with an equivalent funding contribution from SRW, the modernisation of the WID can be completed.
Over the next two years, SRW will complete the piping of Stages 4 and 5. In addition, regulator upgrades on the Main Channel from the Werribee River that supplies the WID will be upgraded to improve operation of the district and reduce the risk of channel overtopping when the system is fully piped. 
Media