Our board 
Southern Rural Water's board currently comprises of nine board members including the Managing Director and eight non-executive directors.
The chair and non-executive directors are appointed by the Minister for Water; the Managing Director is appointed by the board.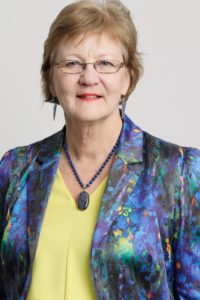 Ms Joanne Butterworth-Gray
Chair
Appointed as our Board Chair, her NED portfolio includes agribusiness, land management and property development, utilities and logistics, tourism, legal and health. Joanne is Chair Seafood Industry Victoria, Board Member for Gippsland Ports and Trustee for Caulfield Racecourse Reserve Trust. Prior to this, Joanne held public service roles in justice – leading reform across emergency management, and economic development, where she facilitated agreement to regional economic partnership across state, federal and local governments.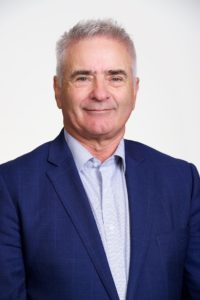 Mr Michael Malouf AM
Deputy Chair
Michael is a director of Malouf Management Services Pty Ltd and is a Sessional Member at Planning Panels Victoria. He is also the chair of the Kardinia Park Stadium and was a director on the Western Victoria Primary Health Network. During his career, he has held CEO positions at Melbourne, Geelong and Wyndham city councils, was the CEO of the Carlton Football Club, held executive roles for Pratt Holdings, and was the Managing Director at Barwon Water. More recently he was the CEO at VicRoads. Michael has a Master of Business Administration, Bachelor of Civil Engineering and is a Fellow of the Australian Institute of Company Directors, the Institution of Engineers, and the IPAA. In recognition of his significant service to local government, and to the community of Victoria, Michael was awarded a Member of the Order of Australia, General Division, in the Australia Day 2020 Honours List. He was appointed to the board on 1 October 2015 and to Deputy Chair in October 2019.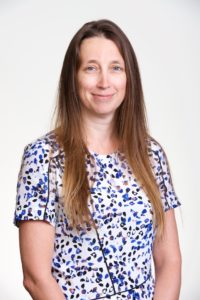 Ms Naomi Cleary
Director
Naomi has extensive experience in the property sector. She is the former Chief Financial Officer of the Elmstone Property Group, and a current director of SANB Valhalla, a property investment vehicle. Naomi is a director of Sport Climbing Australia. She holds a Bachelor of Business Studies and is a graduate of the Australian Institute of Company Directors. Naomi was appointed to the board on 1 October 2015 and represents Southern Rural Water on the VicWater Board.
Mr Mark Darras
Director
Mark is currently Chair of the Advisory Board for Strategic Release (NSW Government), and has previously served on the Boards of Australia Post and Australia Post Super, John Holland Engineering and John Holland Queensland, the Telecommunications Universal Service Management Agency, and the South Australian Forestry Corporation. Mark has previously been a Member of the Australian Takeovers Panel and was formerly with Ashurst Lawyers specialising in corporate transactions and infrastructure projects.
Dr Jane Doolan
Director
Jane is currently a Member of the Murray-Darling Basin Authority and an Adjunct Professor at the University of Canberra. She has recently completed a term as the Environment Commissioner with the Australian Productivity Commission. Jane has more than 25 years' experience in sustainable water resource management, providing policy advice on issues such as urban and rural water supply and security, national water reform, river health, environmental water allocation and catchment management, and the management of water during drought and climate change. Previous positions include Director, Western Water Authority, Professorial Fellow in Natural Resource Governance at the University of Canberra, Deputy Secretary for Water in the Victorian Department of Environment and Primary Industries, Commissioner with the National Water Commission and Chair of the Murray Darling Freshwater Research Centre.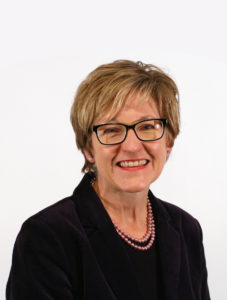 Mrs Michelle McCrum
Director
Michelle was appointed a director of the board on 30 April 2019 and brings extensive management consulting, leadership and project delivery experience to the Southern Rural Water Board. She is also a director and chair of the board of Knox Basketball Inc. Michelle has held previous executive director and secretary roles at CBUS Industry Super and Hawthorn Citzens Junior Football Club. She has a Bachelor of Science, Maths (Hons), from Oglethorpe University in Atlanta, Georgia USA, and is a graduate of the Australian Institute of Company Directors.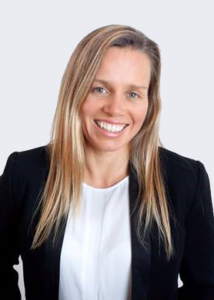 Ms Kylie Steel
Director
Kylie has professional specialisation in environmental science and climate change. As a holder of several postgraduate qualifications in environment and scientific fields, she is a founder and director of SCB Consult, a niche consultancy specialising in climate change, bushfire science and emergency management. She is a graduate of the Australian Institute of Company Directors Course. She is Deputy Chair of the Great Ocean Road Coast Committee and Director of the Barwon Health Foundation. Kylie was appointed to the Board on 1 October 2019.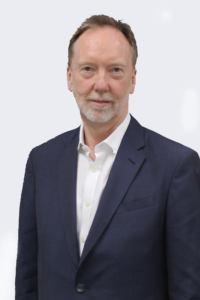 Mr Christopher Edwards
Director
Christopher was previously a board director of Westernport Water and holds current directorships of the National Stroke Foundation, Arch Mortgage Insurance (Hong Kong) and Manulife International (Hong Kong and China). He has held numerous senior accounting roles and audit committee appointments in Australia, the United Kingdom and the Asia Pacific region. He holds a Bachelor of Science (Economics) and is a Certified Practising Accountant and a Graduate of the Australian Institute of Company Directors. Christopher was appointed to the Board on 1 October 2019.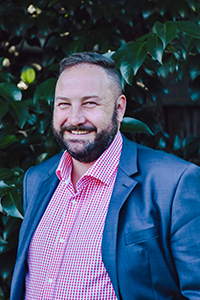 Mr Cameron FitzGerald
Managing Director
Cameron has two decades of professional experience with 14 of these years in the water sector. Having successfully delivered high profile transformative programs across the sector, Cameron is committed to driving outstanding outcomes for Southern Rural Water's customers and local communities. He has worked at EPA Victoria, KPMG, City West Water and Melbourne Water and holds a Bachelor of Engineering (Chemical) with Honours from the University of Melbourne. He is a graduate of the Australian Institute of Company Directors.
Our executive team
Meet our Executive Leadership Team.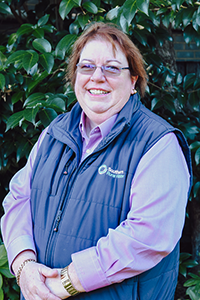 Isabel Frederick
General Manager Customers and Technology
Isabel leads our customer service through an omni-channel approach supported by digital technologies aligned to customer expectations. Implementation of Information Technology systems and networks, and investment in technology to support our strategic objectives.
Isabel has wide-ranging experience in Technology and Business, having held senior positions in both fields, both locally and internationally before joining SRW in June 2019.  Her career in Business/Technology has seen her deliver excellence in Consulting to Senior Management and Boards, in several major Australian corporates, as well as senior Line Management roles across all areas of large Business/IT Divisions.
She has led both traditional and emerging transformation Programs, most recently Lean Organisation Transformation and has held COO, CTO and CFO roles.  Highly motivated, with a strong business and customer focus, she has succeeded in Defence (Logistics), Finance and Banking, Insurance, Superannuation, Healthcare, and Telecommunications.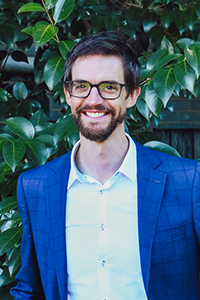 Scott Cornish
General Manager, Asset Futures
Scott is responsible for developing and delivering SRW's capital plan including critical modernisation projects, with a focus on outstanding asset management and dam safety management.
With 19 years of experience as a Civil Engineer in private consulting for diverse clients, including State Government Authorities, Local Government, and private industry Scott joined SRW Executive Team in July, 2021 bringing with him a wealth of experience as a Civil Engineer and multi-disciplinary senior leader having managed programs across teams in the Middle East, India, South Australia, New South Wales, metropolitan Melbourne, and rural Victoria.
Scott joined SRW, from Western Water, with a personal commitment to the sustainable growth and well-being of local communities.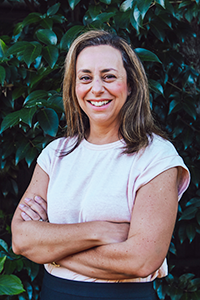 Elisa Hunter
General Manager Strategy and Performance
Elisa leads our strategic planning, including of our water resources, business performance monitoring, pricing and communications and engagement activities for customers, stakeholders and communities.
Elisa joined Southern Rural Water in April 2020, having held senior leadership roles in both the public and private sector. With over two decades in the water industry, she has worked in a wide range of roles across the whole asset lifecycle bring a unique perspective to strategy development, community engagement and water resource planning. She holds a Bachelor Degree in Environmental Engineering.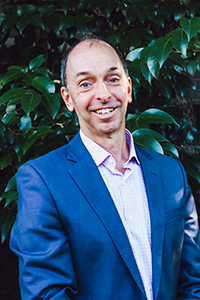 Stuart Wrigglesworth
Chief Financial Officer
As our CFO Stuart is responsible for supporting and delivering financial management as well as oversight of our risk management framework.
Having grown up on a family farm supplied from the Macalister system, Stuart joined Southern Rural Water as Finance Manager in late 2005 and was appointed Chief Financial Officer in March 2011. He has 6 years' experience working in professional practice for PriceWaterhouse Coopers in Melbourne and South Africa, as well as over 5 years in the UK working in Finance and Accounting roles for a number of commercial and public sector businesses. Stuart holds a Bachelor of Commerce and is a member of the Institute of Chartered Accountants.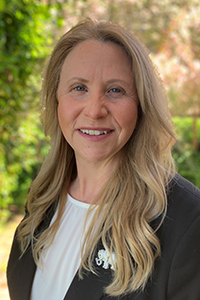 Melissa Jeal
Corporate Secretary
Melissa is responsible for corporate governance and compliance.
Melissa joined Southern Rural Water in April 2021, having previously held senior governance and finance positions.  With over two decades in the public sector, she brings a strong background in leading, developing and implementation of best practice frameworks in governance, compliance, risk management and finance.  She holds a Bachelor Business (Accounting) and is a member of the Governance Institute of Australia and Certified Practicing Accountants.