Southern Rural Water acknowledges and recognises Aboriginal people as the Traditional Owners and Custodians of the land and waters on which we work and live and we respect their deep and ongoing connection to Country. 
We commit to foster mutual understanding and respect, to build trust and to develop meaningful working relationships with the Traditional Owner groups and Aboriginal communities across our region.
We will work with Traditional Owners to understand their priorities and objectives, and learn how we can help them to achieve their goals. This will enable us to better consider the values and needs of these important stakeholders in our decision-making and actions.
The rivers, waterways and deep water that support life and communities across our region have been doing so for millennia, for thousands of generations of First Nations peoples. Aboriginal culture remains deeply tied to this timeline and to Country, which includes land, air and water.
Their long history reminds us that when we consider the challenges we face now with a changing climate, the Gunaikurnai, Bunurong, Wurundjeri, Wadawurrung, Eastern Maar, Gunditjmara peoples, and the many other First Nations peoples still seeking formal recognition across our region, have lived through extreme climate change for tens of thousands of years.
As we play our part in managing this precious resource for customers and communities, we know that we have much to learn. We will continue to seek ways to build mutual understanding and respect as we work with Traditional Owner groups across our region to honour their knowledge and ongoing connection.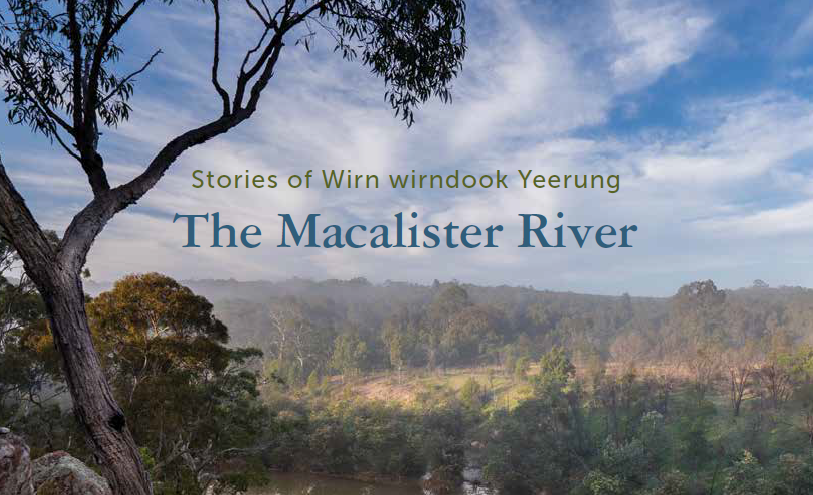 Stories of Wirn wirndook Yeerung  – The Macalister River
The West Gippsland Catchment Management Authority and the Macalister Environmental Water Advisory Group (EWAG) have worked together to produce this publication telling the story of the river. With so much work having been done over many years by landholders, community and government organisations to maintain and restore the health and function of the Macalister, we felt it important to reflect on this story and showcase the important work and collaboration that has occurred. Through a collection of stories from interviews with seven people connected to the Macalister River in different ways, the recollections and stories in this book take us through different aspects of river management over the years. Click here to see more.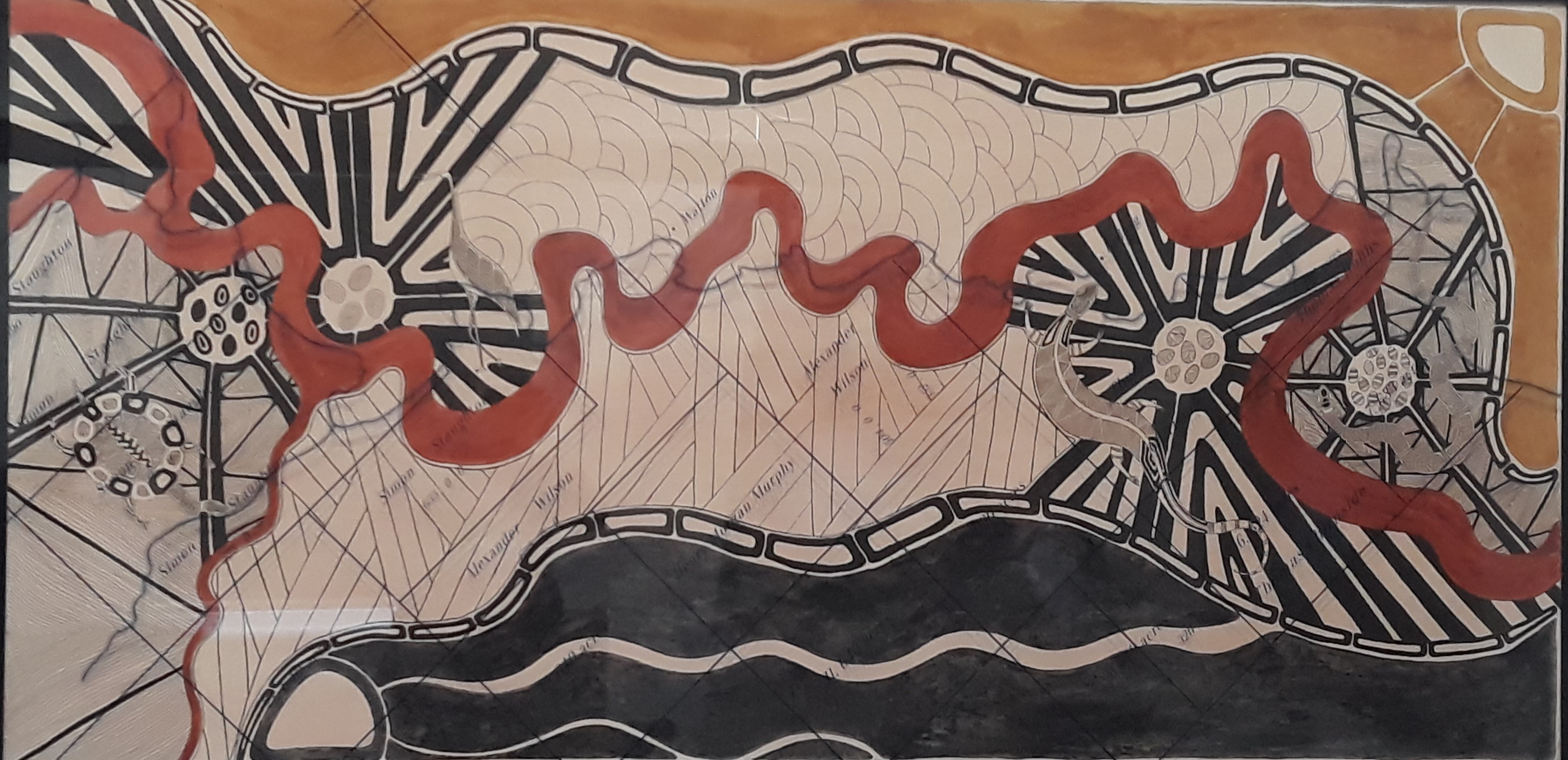 Werribee Backbone of Country 2019. Mitch Mahoney (Boon Wurrung/Bunurong), commissioned by Southern Rural Water to mark the redevelopment of 1 Tower Road, Werribee.  Mitch shows the Werribee River as a sacred lifeblood for Aboriginal people and the animals, with the overlay of European settlement. Bringing the two together engages us in thinking about the river and its long life over many millennia under the stewardship of the Bunurong and Wadawurrung peoples.